Artificial Intelligence & Machine Learning Consulting
We are a pool of experts from academia and industry, ready to help you inject state-of-the-art technologies into your company's bloodstream.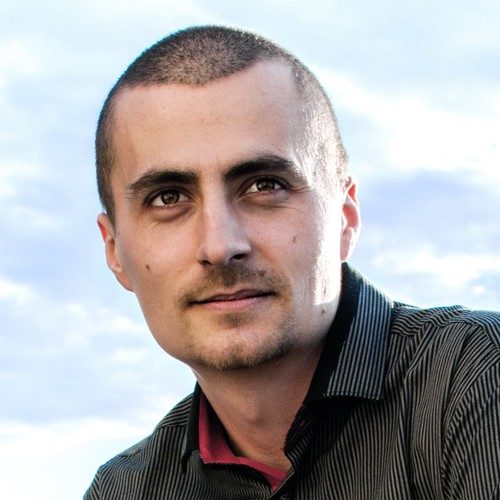 Machine learning researcher and engineer focused on fundamental research in deep learning, specializing in learning from limited multi-modal medical data sets. Skilled in machine hearing, computer vision, and visualization with experience in fintech industry projects and business development.
Received an MSc in System Engineering and Informatics and a PhD in Machine Learning from Brno University of Technology. Gained experience in predictive modeling, signal processing, and parallel computing as a member of Brain Diseases Analysis Laboratory and Numerical Harmonic Analysis Group.
Currently working as a PostDoc at the Data Science Research Platform of the University of Vienna and cooperating with Research Institute of Molecular Pathology in Vienna.
Jiri Mekyska finished his PhD in Teleinformatics at the Brno University of Technology. At the beginning of his research career, he started to cooperate with the Applied Neuroscience research group of the Central European Institute of Technology, where he designed biomedical systems performing quantitative analysis of hypokinetic dysarthria and dysgraphia in patients with Parkinson's disease (PD). Later on, he entered the field of data science and integrated ML technology into PD decision support and monitoring tools and moved them towards the concept of Health 4.0.
During his PhD studies he also entered the field of neurodevelopmental diseases, more specifically in cooperation with psychologists from the Masaryk University and the University of Haifa, he designs ML-based systems assessing graphomotor disabilities in children population.
Beside the fundamental research, he has also performed some applied research, where he designed and implemented ML pipelines for companies such as Sewio Networks s.r.o., Herman systems, s.r.o., 2N Telekomunikace, a.s., and OPTOKON, a.s.
After he finished his PhD, he established the Brain Diseases Analysis Laboratory (BDALab), which is an international laboratory employing biomedical signal processing, machine learning and statistical analysis in the research of neurodegenerative and neurodevelopmental diseases.
He currently cooperates with more than 20 international partners spread around USA, Europe and the Middle East. He has participated in more than 15 European (H2020, COST, etc.) and national (Ministry of Health, Czech Science Foundation, etc.) projects. He is/was a member of an expert panel of the Czech Science Foundation, the Innovative Medicines Initiative (IMI), and the Research, Development and Innovation Council of the Czech government.
He is currently the head of the BDALab, managing its research activities and doing data science.
Zoltan Galaz finished his PhD in Teleinformatics at the Brno University of Technology (BUT). Throughout his PhD, he became a member, and later on, a team leader of the Brain Diseases Analysis Laboratory (BDALab) at the BUT. At first, he was focusing mainly on the application of signal processing in the field of neurological and neurodevelopmental diseases, and later on, he moved towards data analysis and machine learning. At present, he is focusing on the development of decision support systems and monitoring tools in the concept of Health 4.0.
Untill now, he he has been involved in a variety of projects in both fundamental as well as applied research. Regarding the fundamental research, he has been focusing on development of advanced parametrization techniques aiming at objective computerized quantification and assessment of speech (e.g. hypokinetic dysarthria) and online handwriting (e.g. developmental dysgraphia). Concerning the applied research, he has been working on data analysis and machine learning pipelines in the national projects (Czech Republic), e.g. Ministry of Heath, Ministry of the Interior, Technology Agency, as well as in the international ones, e.g. H2020-MSCA-RISE-2016 or Interreg Central Europe.
In addition, in 2017 he started working for the Inventurist Inc., a US-based start-up focusing on product-market analysis using AI. Over time, he has been involved in the system's development on almost every level, from designing, programming, testing, machine learning, etc. This unique experience and the lessons learned boosted him above the comfort-zone of the University World and research. As one of the first members of the company, he is now very proud about what the company achieved as it moved from its very beginnings toward being successful and well-established.
Lukas Vrabel finished his master's in Artificial Intelligence at the Brno University of Technology. There he continued to perform research and education, publishing in the area of theoretical computer science - formal languages and automata theory.
Later he returned to machine learning and data science at Seznam.cz - a Czech-based search engine and one of the few remaining local competitors to Google in the world. There he worked at multiple positions ranging from Data Scientist to Head of Research Department. He focused on solving the problems mostly in domains of computer vision, NLP, semantic understanding of documents, and search engine development.
He entered the startup scene by establishing and growing the Brno office for US-EU startup studio Central Europe AI. During his stay there, he also worked on machine-learning based real estate price prediction startup.
Lukas is currently working mostly as a consultant, helping various companies with building data science departments, teams, products, and projects.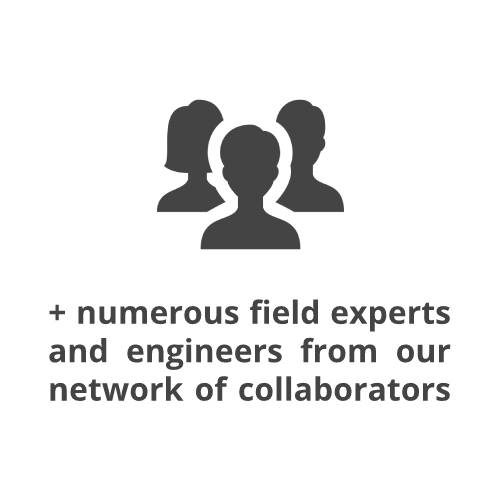 Selected Success Stories & Collaborations
Looking for AI & ML experts?
Four steps to successful AI project